Safety Evolved provides digital tools and techniques to re-imagine safe work practices.
Our SAAS solutions are built to be changed by the users themselves, not software developers. New hazards like COVID-19, and the regulations, policies and procedures to manage the associated risks like working from home and social distancing, can be quickly adopted, shared and monitored in real time. Our solution is built to evolve with the changing needs of your business and in line with shifting regulations.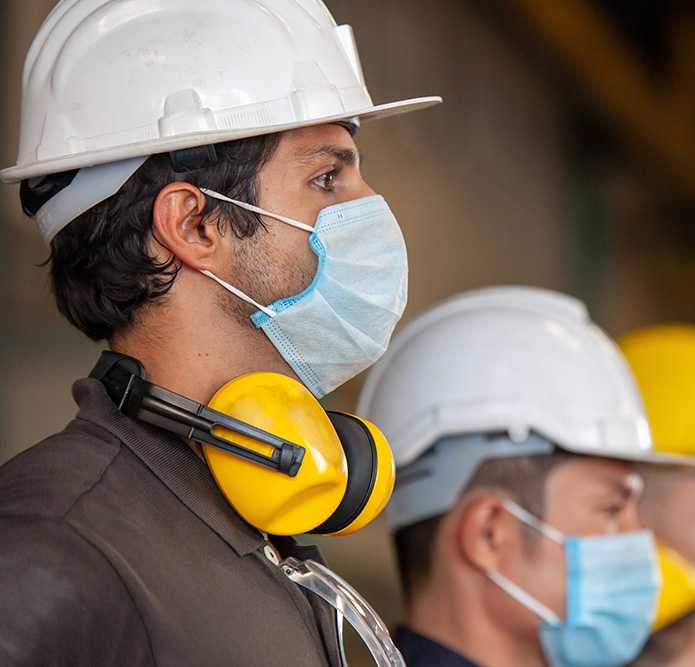 Preparing for BA-New
The new Business as Usual (BAU) will be different for all industries. Operations will need to adapt to a long tail of changing local requirements as the economy re-opens, this will take years in a global context. The BA-New will be operating in an environment of constant change, supported by effective and adaptable WHS systems.
Success will mean effectively managing these changes at speed and with minimal cost. This will only be possible by digitising and automating processes supported by real time reporting enabling you to guide effective decision making on what to do next.
Coupled with WHS expertise in the form of independent assurance and strategic advice from FEFO, Safety Evolved provides the tools and capabilities for digitising WHS as turnkey solutions. With an independent R&D board made up of clients shaping the ongoing development of the solutions, Safety Evolved are always one step ahead in our migration to a new normal.
Built to Change
Built by business users not developers.
Real time Reporting
In built analytics platform for informed decision making.
Highly Secure
Secure, Australia based, cloud hosting.
Integration included
Connect to core and operational systems to close the loop.
Support included
Local support and collective IP on best practice - accessed when you need it.
Best Practice processes
No need to re-invent the wheel, leverage our collective community expertise.
6 months ago was the best time to digitise your WHS system. The second-best time is today!
COVID-19 will create ongoing operational and WHS challenges. Now is the time to focus on how you will continue to evolve with less risk and cost.
Get a quote
Useful links for navigating the current COVID-19 response
If you've got questions, we've got answers.
Drop your details into the form and hit submit. We'll do our best to respond to all enquiries within 24 hours.
Want to see our products and services in action?
We can provide a live demonstration anytime, anywhere.
Click here to request a demo.